Prisms, 2015-Present, Various Locations
Middle Branch Installation May 2018-September 2018
Prisms is a multi part sculpture that explores geometric form and vivid color in contrast to the natural world. This traveling sculpture can be installed in a multitude of landscapes, creating different connections and meanings.
For the Art on the Waterfront installation, the sculpture's triangular forms reference Baltimore's past and present connection to sailing as a port town. From a distance, the sculpture resembles a fleet of rainbow-hued sailboats, while up close; the viewer can explore and immerse themselves within each form and color.
Riverdale Installation November 2016-November 2017
Part of the Riverdale Public Art Initiative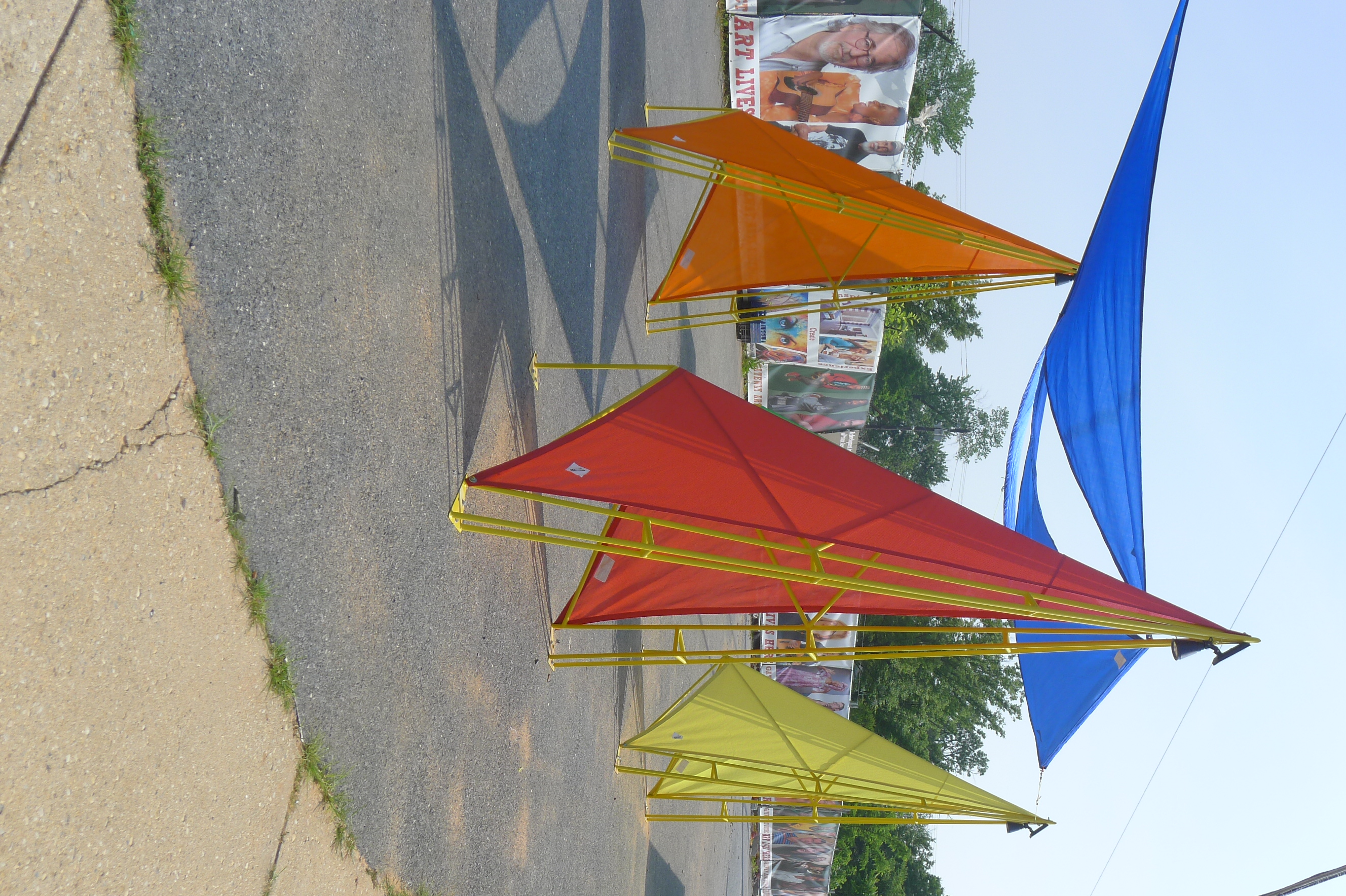 Brentwood MD Installation March 2015-May 2016
Prisms was originally created to activate the underused space behind the bus stop on Rhode Island Avenue at the intersection of 39th St. in Brentwood, MD.
The sculpture creates an strong visual presence for cars passing by on Route 1 corridor. The piece is sized to be interacted with on a human scale, and invites the public to engage with the space. The sails are held in place by coated steel armatures fabricated by Jesse Robinson of Robinson Forged Metals. The benches were fabricated by local architect Marcus Monroe from re-purposed pallets. All of these elements come together to create a energizing and colorful space for the community to enjoy.
Prisms community partners: Maryland Art Place, Art Lives Here, The Neighborhood Design Center, Prince Georges Redevelopment Authority and Landex Developers